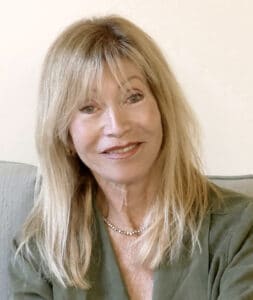 Patricia Bisch, MA, MFT, lived the painful life of an overeater from her teen years to well into early adulthood. Then, over 30 years ago, she discovered the secret to regaining her power over food–not through deprivation, but as a way to enjoy eating and to lose weight anyway.
She proceeded to practice and perfect the principles she writes about, and today, she remains completely healed. In addition to reaching master-level proficiency in two energetic healing methods and maintaining a private practice in psychotherapy, specializing in EMDR therapy, Patricia lectures, conducts media appearances, and leads classes and workshops on weight loss.
Patricia lives, writes and creates her audio CDs in southern California where she is a healthy, vibrant, living advertisement for the benefits of gaining Freedom From Food.
Patricia Bisch is available to help support your journey
To help regain power over your relationship with food, take advantage of the following resources to help deepen your journey toward self-empowerment.